Lion Tombstone Sculptors in Iran
Their lives and techniques in Bakhtiari Territories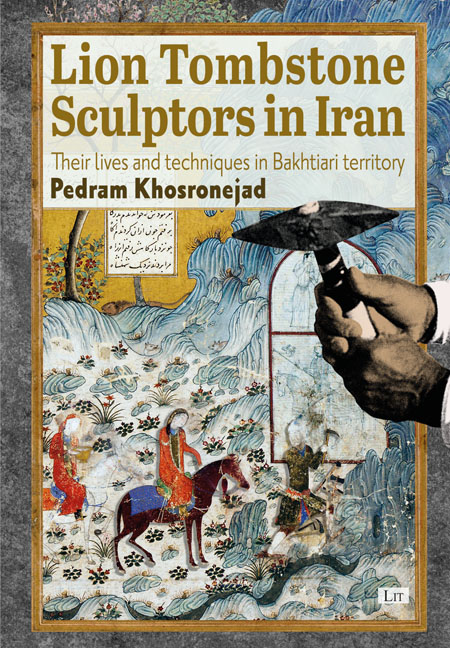 T
hree-dimensional sculpture is a rare artistic form across the Islamic world, yet is almost commonplace in the form of lions in the Bakhtiari cemeteries of the central Zagros mountains in western Iran. Despite their numbers and significance, these lions have neither been studied nor analyzed; hence, Pedram Khosronejad's pioneering and significant Lion Tombstone Sculptors is to be especially welcomed.
Here, lions and their representation – that date back at least to the 16th century and are still being crafted – are associated with bravery, heroism, and leadership, as they are generally in Islamic culture. Importantly, Khosronejad places them in their Bakhtiari social and cultural contexts, and his descriptions and analyses range from their fabrication to their role in Bakhtiari identity and religious practice. This study is of value across Iranian and Middle Eastern studies, regardless of discipline."
G. R. Garthwaite, Jane and Raphael Bernstein Professor in Asian Studies, Emeritus & Professor of History, Emeritus Dept. of History, Dartmouth College, Hanover, NH 03755
"The culture of animal tombstones among Muslim communities of the Middle East and Central Asia is a unique case and it is in this context that Pedram Khosronejad′s ground-breaking fieldwork and studies about Bakhtiari lion tombstones introduce the reader to this unknown material religion.
This book, which is the result of the long-term ethnographical observations of the author among this group of pastoral nomads of south-west Iran, should be considered as the only anthropological study about the traditional life and techniques of production of tombstone carvers and lion sculptors in contemporary Iran and the Middle East.
This book is an important contribution to the study of Islamic funerary material culture, its modes of fabrication and also its function among the pastoral nomads of Iran."
Thierry Zarcone, Senior Researcher at the French National Centre for Scientific research (CNRS), Ecole Pratique des Hautes Etudes, Sorbonne University.