Oleg Grabar Memorial Fund
2012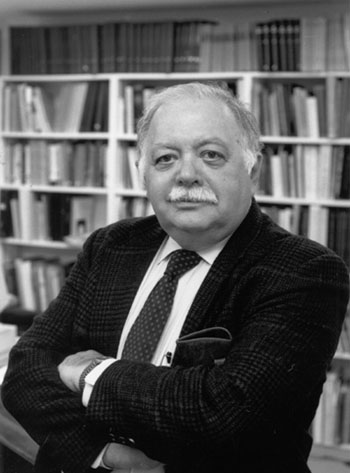 T
he Oleg Grabar Memorial Fund honours the memory of Professor Oleg Grabar (1929-2011). His distinguished career in Islamic art and architecture has long inspired a multitude of students and colleagues, and his legacy as a teacher and scholar will continue to inspire future generations of cultural and art historians in general and historians of Islamic art and culture in particular.
Established by the Historians of Islamic Art Association (HIAA), the fund enables the sponsorship of the Grabar Grants and Fellowships. These competitive grants and fellowships are intended to encourage and further the professional development of PhD students and post-doctoral scholars in the history of Islamic art, architecture and archaeology, and are open to all nationalities.
The Grabar Travel Grant is open to doctoral students who have been invited or accepted as participants in a scholarly conference or other professional meeting for the purpose of presenting papers, chairing sessions or moderating discussions. The Grabar Post-doctoral Fellowship is intended to support postdoctoral scholars at an early stage of their careers in advancing their research. Fellowship funds may be used in one of two ways:
To spend up to two months in residence as a visiting professor or fellow/research scholar at a university, museum, research institute or similar institution outside their usual country of residence or employment.
To support additional research to aid in preparing the dissertation for publication.
All queries and applications should be directed to the Historians of Islamic Art Association.